Henry Cejudo, American's 55kg-category wrestler, won a gold medal in the men's freestyle wrestling of his grade at the China Agricultural University Gymnasium in Beijing August 19. He beat Japan's Tomohiro Matsunaga to win the final.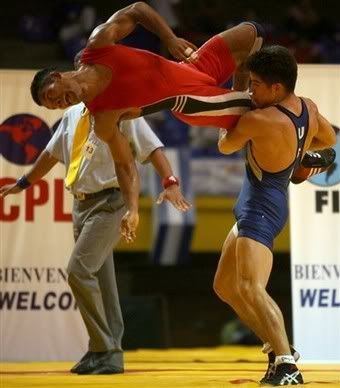 Henry Cejudo [L] at wrestling, picture embedded via Photobucket's code
"I'm living the American dream right now, man. The United States is the land of opportunity. It's the best country in the world and I'm just glad to represent it,"  a victorious Cejudo, who was born in California and the son of undocumented Mexican immigrants, said after the game.